Donald W. Francis, Jr. J.D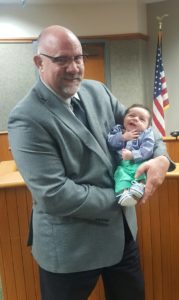 Don is the owner CEO of Heartland Adoption Agency and works closely with our birth moms.
He has been involved in adoption for more than 24 years.
Michelle Berry Domer, J.D.
Michelle is the owner and CFO of Heartland Adoption Agency.  She is excited to be a part of Heartland Adoption Agency.
She is our adoptive parent liaison.
Terri K. Francis
Terri is our social worker.  Terri has a BA in Psychology, is a Court Appointed Special Advocate and Guardian Ad Litem.
Terri has over 25 years of experience working with children and the court system.  Terri handles all our home studies.
Jennifer Taylor
Jennifer is our paralegal who has been with our firm for 10 years and with Heartland Adoption Agency since its beginnings.
If you have a question about background checks she's our expert.